"A special scheme where the landowner voluntarily participates by giving his land and gets back a plot in a developed area along with other benefits. "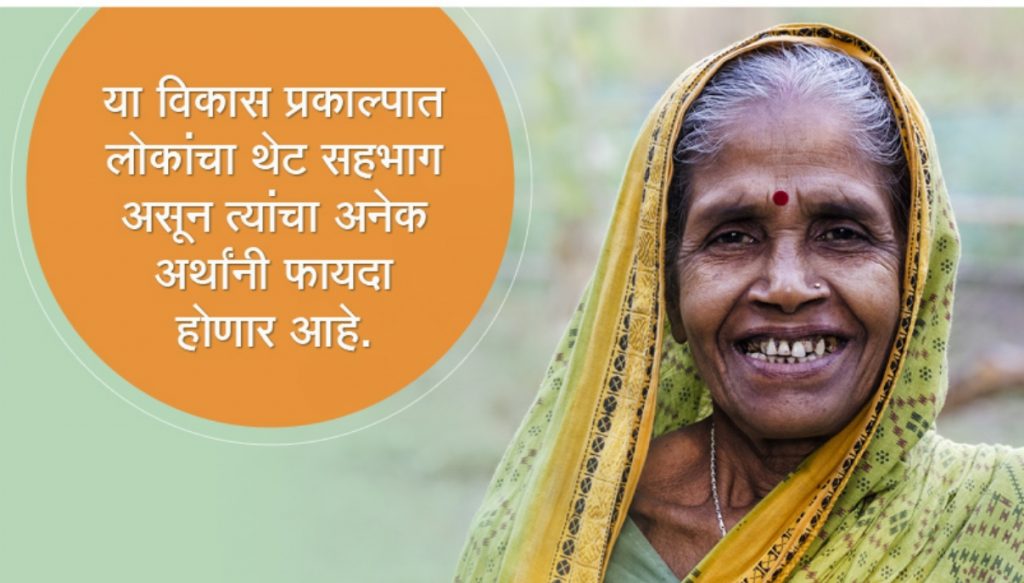 Infrastructure development projects that improve connectivity and allow for faster movement of goods and services reduce unemployment, increase agriculture income and provide growth opportunities. These projects need large tracts of land. However, landowners who depend on their land for a livelihood, security and social standing, are reluctant to part with it. Land valuation and its compensation to the original landowner is a crucial issue and a high-cost proposition for the administration. No infrastructure project can be completed successfully if the landowners remain unsatisfied.
Availability of new land for development projects remains one of the major challenges faced by any government.
The Government of Maharashtra has come up with a special scheme for addressing this problem of limited availability of land and financial resources. It proposes to pool the land required for the project through voluntary participation and through land acquisition.
Under this scheme, landowners will have the choice to either voluntarily participate in the project under land pooling or opt for sale of land to the government and land acquisition. If the landowner opts for direct
IF THE LANDOWNER AGREES TO VOLUNTARILY PARTICIPATE IN THE PROJECT BY AVAILING THE LAND POOLING SCHEME, THE LANDOWNER STANDS TO BENEFIT IN A NUMBER OF WAYS:
The most important benefit of the land pooling scheme is that developed plots with more amenities are returned to the original landowner. The market price of the developed plot will have increased multi-fold and the plot is expected to become more valuable as compared to the value of the landowner's original land. The landowner also has options to participate in a number of economic activities and enterprises in the Krushi Samruddhi Nagar.


By implementing the land pooling scheme, the Government of Maharashtra hopes to set an example of land owners being involved and benefitting directly in a development project.
The land pooling scheme will be applicable to those farmers who are willing to voluntarily participate in the scheme. The Government of Maharashtra has recently decided by its resolution dated 14th March, 2017, to purchase private land from those farmers who opt out of the land pooling scheme, through direct purchase